Coffee with an Indian, is always released in two versions:
        And,
This is the R-Rated, Extended Version of each and every Episode…the good stuff!
---
I want people to listen to what I got to say, so I provide a perfectly crafted (middle of the road) option that is easily accessible for all people. This version can be found on any of the links below (or any other place you get your podcasts):




---
Coffee with an Indian_BLACK
Coffee with an Indian (Black), is a homage to everything beautiful and pure about black-coffee, no sweeteners, and no bullshit creamers.  Just straight black and powerful coffee.  Thus, the name and attitude.  This is where all the magic is happening, the parts of the story that bring everything together, the money shot.
I guarantee that if you like what we're doing on iTunes (Spotify, Stitcher, Google Play, etc.), you're going to love what happening on Patreon. Subscribe today!
---
Every subscription helps further the cause. For the price of an amazing cup of coffee, once a month, you get to listen to the realness…
Coffee with an Indian (Black), the subscription-based Podcast, exclusively on: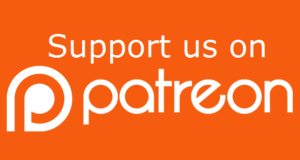 ---
3 Ways, You Can Support, This Podcast
---
(2) Donate something additional to the cause, if you are able to. And if so; you can do that right here
Or
(3) Take 5-10 minutes out of your life: To Like, and Share, the CWAI Podcast Episodes across all your social media outlets; In addition to that, Tag people, who you believe, would find value in this work; and finally, Rate and Review this Podcast on iTunes